Twelve Days of Christmas Sale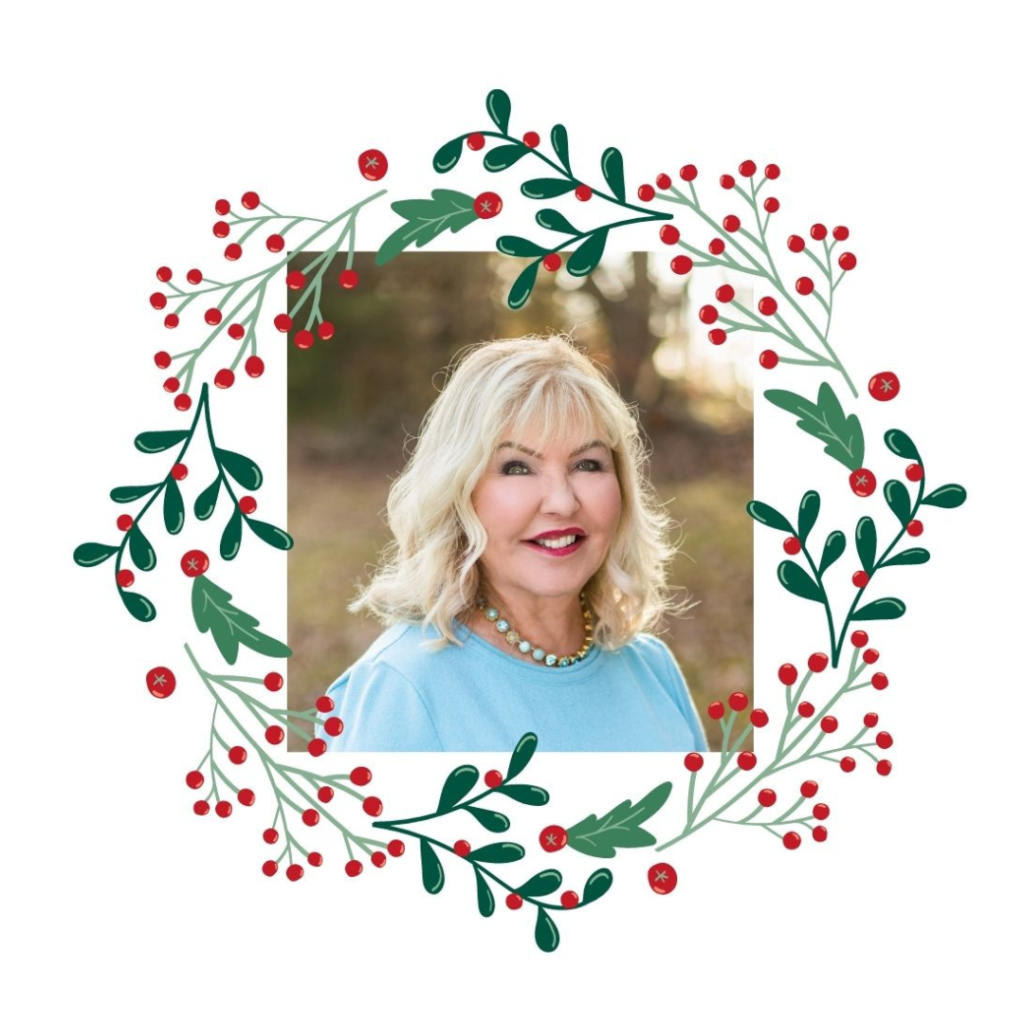 Happy Holidays!
I want to thank you for choosing About Face Medspa & Wellness for your aesthetic treatments and weight loss solutions. 2022 was quite the year–we returned to Bristol, and–quite honestly– I was nervous. I had not seen many of you in three years, but you welcomed me back with open arms and this is a kindness that won't be forgotten. You mean the world to me.
I hope that 2022 was a good year for you in business and in life, and I'm hopeful that 2023 will be even better for all of us.
The 12 Days of Christmas Sales event is open through the end of 2022. Please give us a call at 423.574.3223 if you wish to take advantage of the savings opportunities.
Again, a sincere thank you, and Merry Christmas!
Sue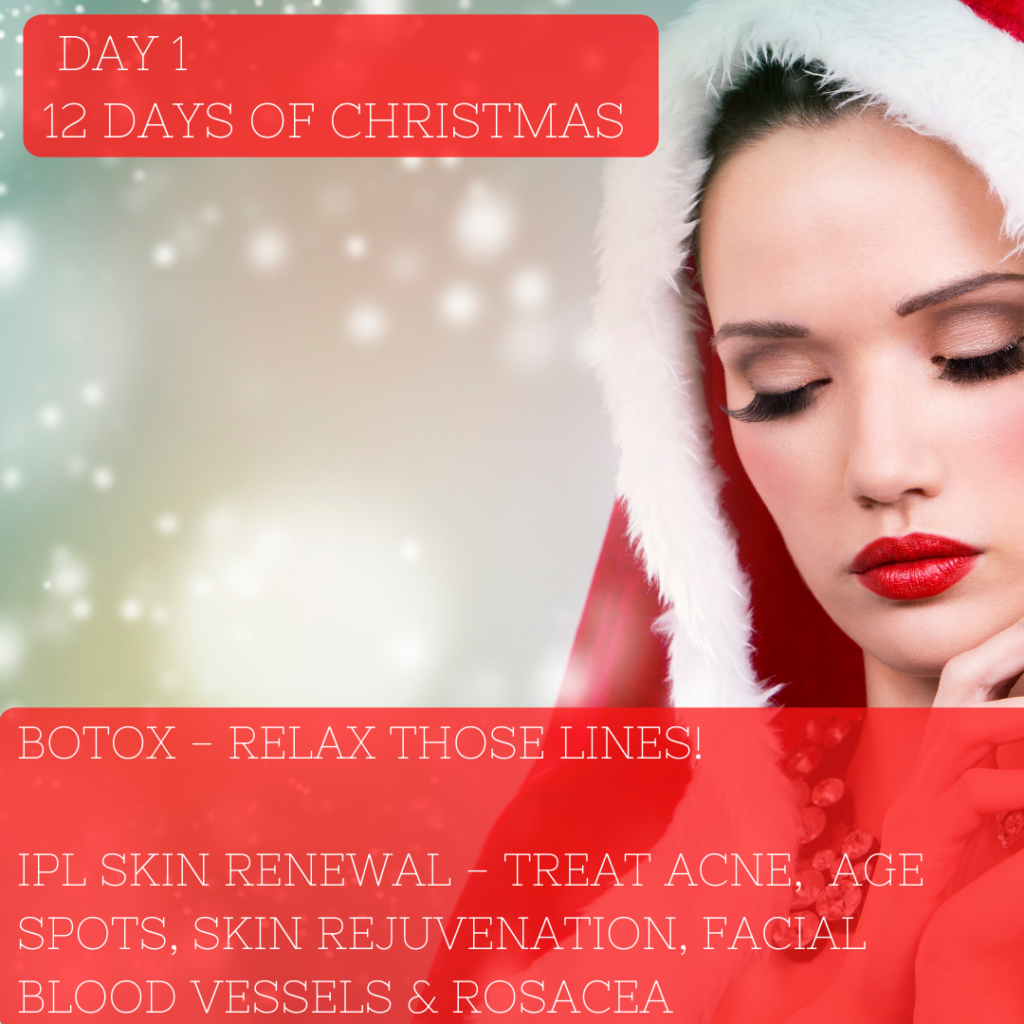 Day 1 – Wednesday, December 7
The world's most popular neurotoxin, Botox, is $10 per unit when 64 units are purchased. Botox, when injected by experienced injectors like Sue and Leslie, relaxes facial lines for a smooth, rested look. In addition to this very merry price, each purchaser's name will be entered into a raffle for a year's worth of Botox (192 units). Winner will be announced on December 30.
While Botox relaxes facial lines, it cannot treat scarring, age spots, facial blood vessels and skin rejuvenation. These conditions are treatable with Intense Pulse Light Therapy and our skilled aesthetician, Rhiana DeGennaro (Aesthetics by Rhiana). During our 12 Days of Christmas, IPL therapy is:
Full Facial Area – Four Sessions $999
Full Facial + Neck Area – Four Sessions $1200
Hands – Four Sessions $499
Day 2 – Thursday, December 8
Some have naturally thin lips and are seeking a fuller appearance. Others notice their lips thinning over time and may also have seen vertical lip lines become more noticeable. Whatever your unique needs are when it comes to your lips, Sue can help.
The dermal fillers offered at About Face Medspa & Wellness are tailored to add subtle volume to your lips and smooth the appearance of vertical lines — and look how affordable during the 12 Days of Christmas!
Lip Enhancement – $495
But what's a great pout without great skin?
Our patients rave about Rhiana's (Aesthetics by Rhiana) microdermabrasion and dermaplane facials. You'll have healthy, polished looking skin. What are you waiting for? They are both on sale during the 12 Days of Christmas!
Microderm or Dermaplane – 3 Sessions/$199
Microderm+Dermaplane Combination
$110/ Single or 3 Sessions/$300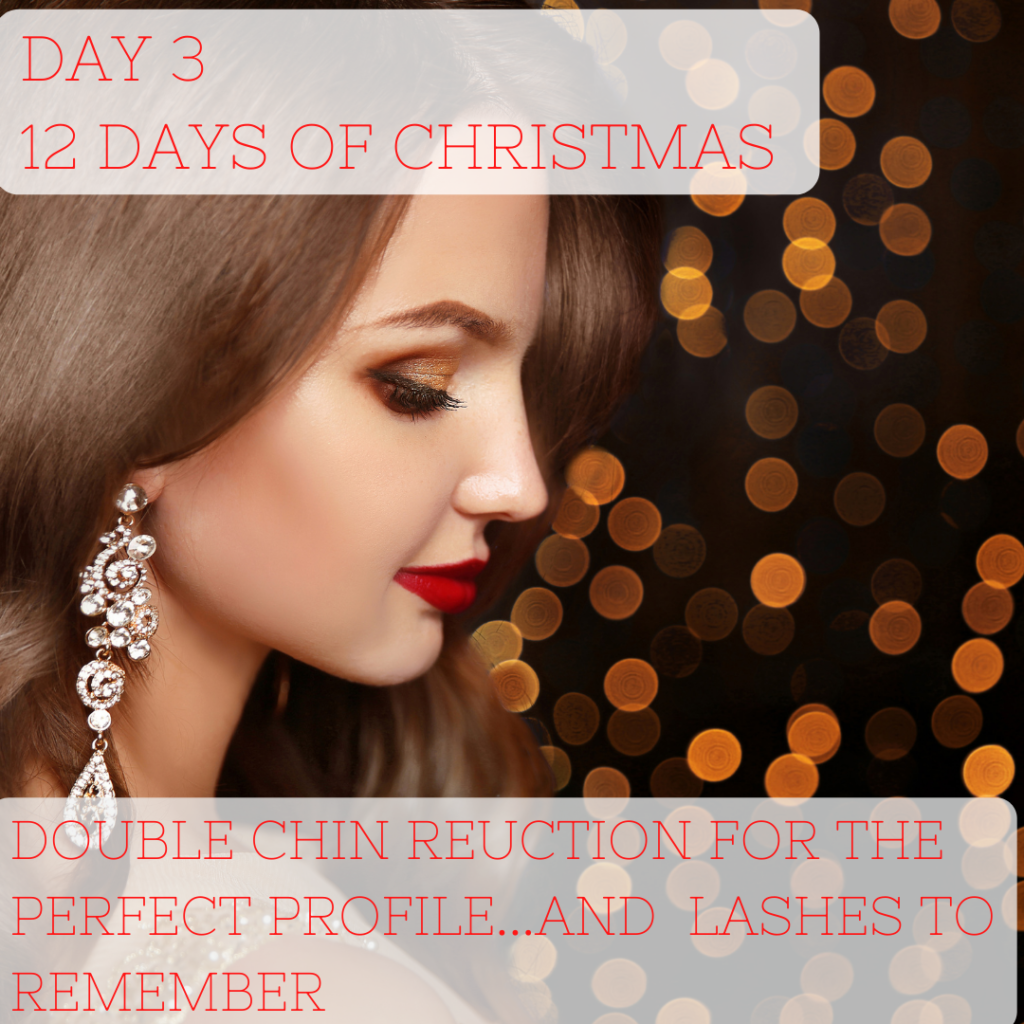 Day 3 – Friday, December 9
Are you self-conscious about your chin? Do you hide it with turtlenecks and scarves?  Over half of Americans worry about submental fullness (fat under the chin). Genetics, aging, and lifestyle habits all contribute to the appearance of a double chin–but we offer an FDA-approved, non-surgical solution–Kybella!
One Treatment $1100 or Two Treatments $1800
If your eyes are the windows to the soul, shouldn't the lashes that frame those pretty eyes get a little attention? Make your lashes something to remember–call Rhiana (Aesthetics by Rhiana) at 423.574.3223 and ask for a Lash Lift & Tint.
Lash Lift Tint $99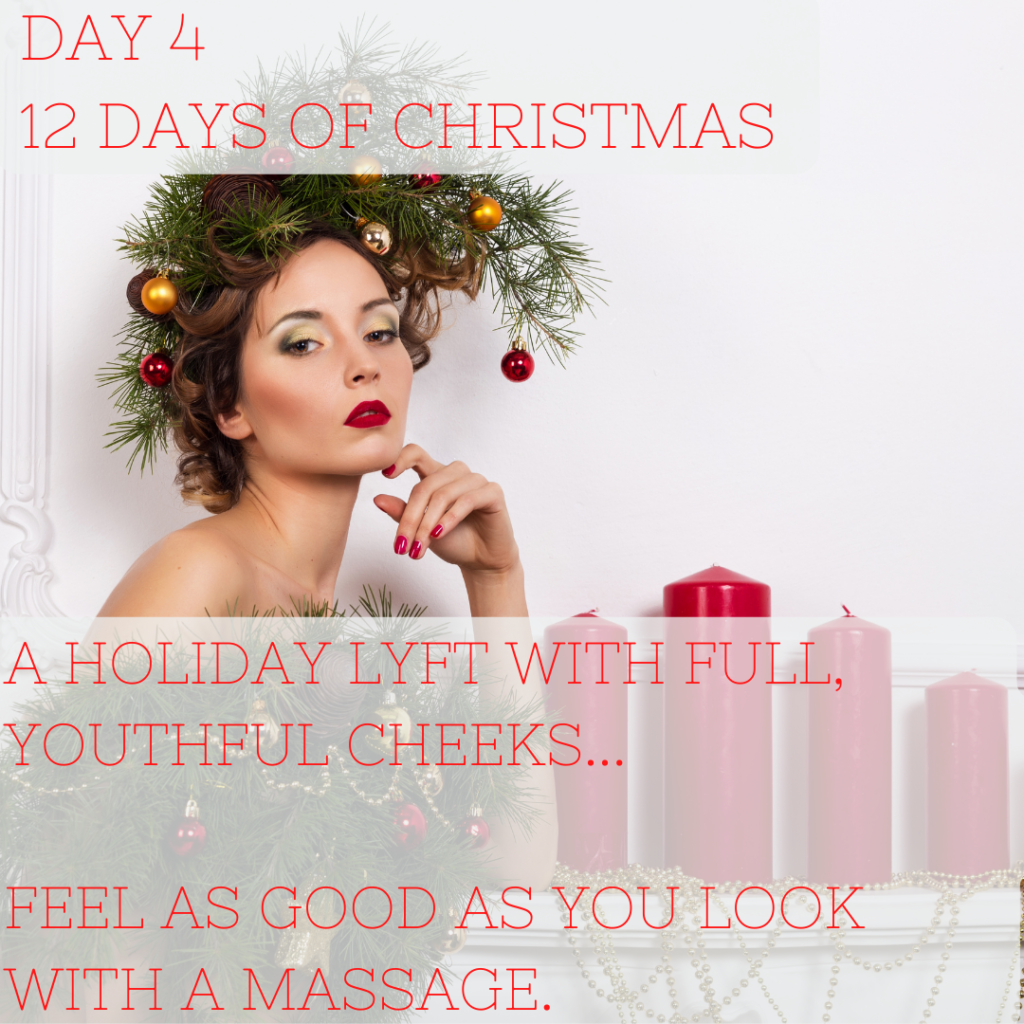 Day 4 – Monday, December 12
The Silhouette InstaLift is a non-surgical, FDA-approved treatment that immediately lifts mid-facial skin, including sagging cheeks and deeper nasolabial folds. With little-to-no downtime and minimal bruising, this is a treatment our staff member raves about. She says "it didn't hurt…I barely bruised…and I can see the difference!" What else do you need to know?
Silhouette InstaLift
Purchase 6 Sutures, Get 2 Free – $1800 – First five patients only. 
So…after all this Christmas shopping, how about a massage? As we enter December, there is a Massage Therapist setting up at our 615 Volunteer Parkway location.  Elizabeth Anne would love to help you soothe and relax after a long day of…whatever! She's joins us in the 12 Days of Christmas Sale by offering gift certificates valid through January 31, 2003.  Book an appointment by calling 423 (574)-3223 or learn more about Elizabeth Anne by visiting  her website www.mynameiselizabethanne.com
Therapeutic Massage by Elizabeth Anne
a 75-minute therapeutic massage, normally $90, now 20% off for an $18 savings
a 90-minute therapeutic massage, normally $115, now 20% off for a $23 savings
a 2-hour therapeutic massage, normally $150, now 20% off for a $30 savings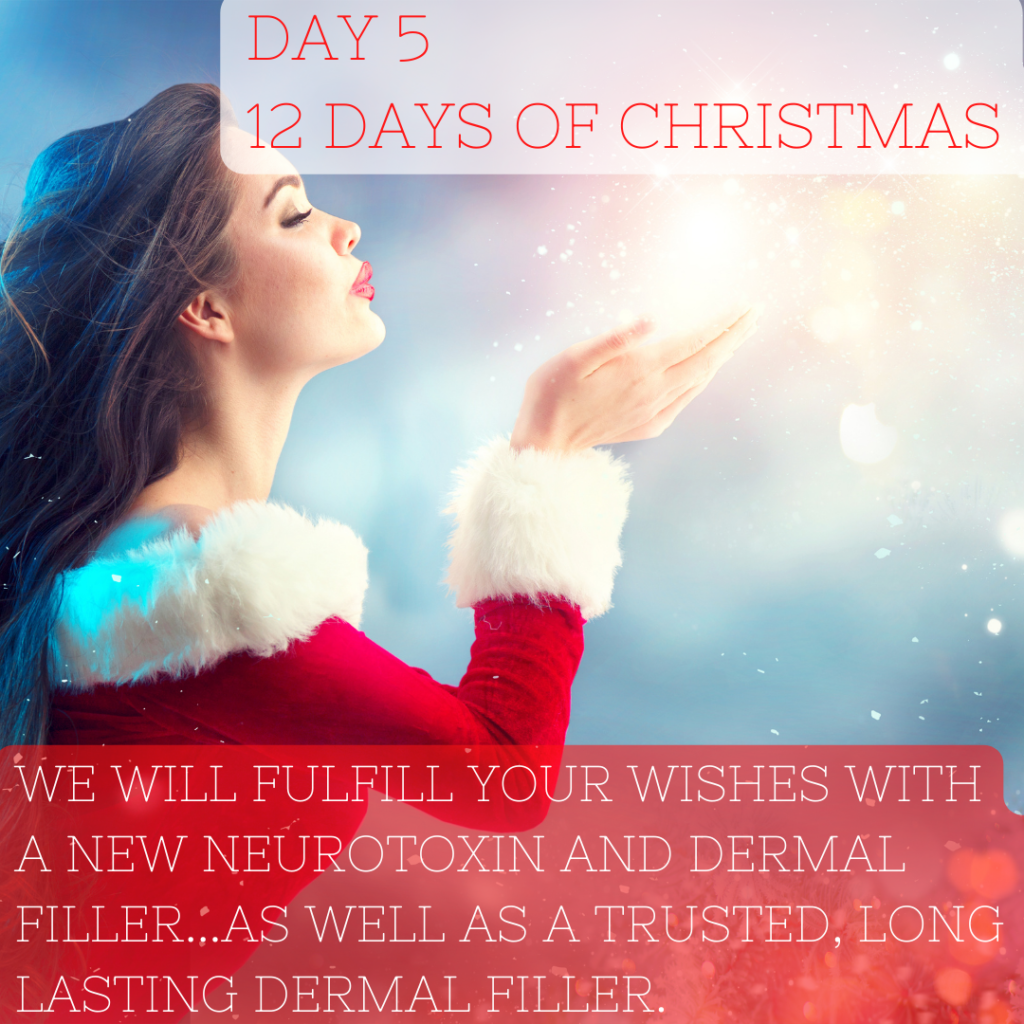 Day 5 – Tuesday, December 13
About Face Medspa & Wellness recently added a new neurotoxin called Jeuveau (relaxes facial lines) and new Hyaluronic dermal fillers (restores fullness to the face) called Revanesse Versa and Revanesse Lips. While new to our region, these products have been in successful use for a number of years worldwide, and we are very pleased with the results we are seeing. Better yet, where other dermal fillers use .8 cc or 1 cc of filler product, the Revanesse syringes have 1.5 cc of the product–you'll spend less for your treatment. We are excited to offer these with special pricing during the 12 Days of Christmas.  Jeuveau is $8 per unit and those who purchase 100 units will be entered to win 100 units!   Drawing will take place on 12/30/22.
Revanesse Versa:
First Syringe – $100 Off
Second Syringe – $150 Off
Third Syringe – $200 Off
About Face Medspa & Wellness is one of few medspas in our region offering a long-lasting dermal filler called Bellafill. It takes a high level of experience to confidently work with Bellafill, and Sue Cressel has successfully treated many patients Bellafill for many years. Bellafill is the only FDA-approved dermal filler that may last up to five years. During our 12 Days of Christmas, a kit of five syringes of Bellafill is $2895.   (Regular Price is $4500)Anyone purchasing a kit will be entered into a raffle to win a free syringe of Bellafill.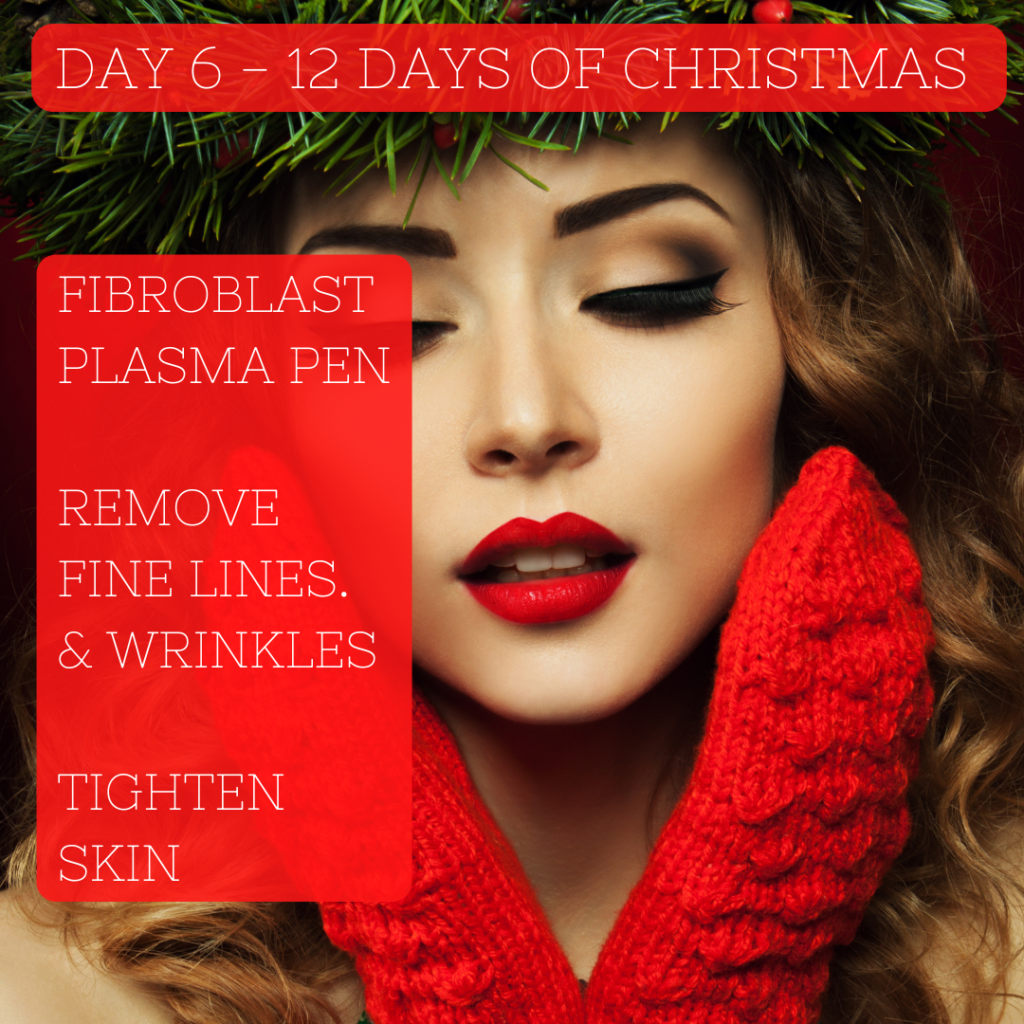 Day 6 – Wednesday, December 14
The Fibroblast Plasma Pen is a ground-breaking, nonsurgical means to treat wrinkles, signs of aging, and scars. This FDA-approved device emits energy instantly sublimating a precise spot on the skin. A sealed wound (a small "dot") is created and collagen is stimulated. Call Rhiana (Aesthetics by Rhiana) at 423.574.3223 to discuss how the Plasma Pen can improve your appearance. 12 Days of Christmas pricing:
Upper or Lower Blepharoplasty $600 each
or Buy 2 Sessions and get 3rd Session Free
Upper+Lower Blepharoplasty $800 each
or Buy 2 Sessions and get 3rd Session Free
Neck Lift Tightening – $800 each
or Buy 2 Sessions and get 3rd Session Free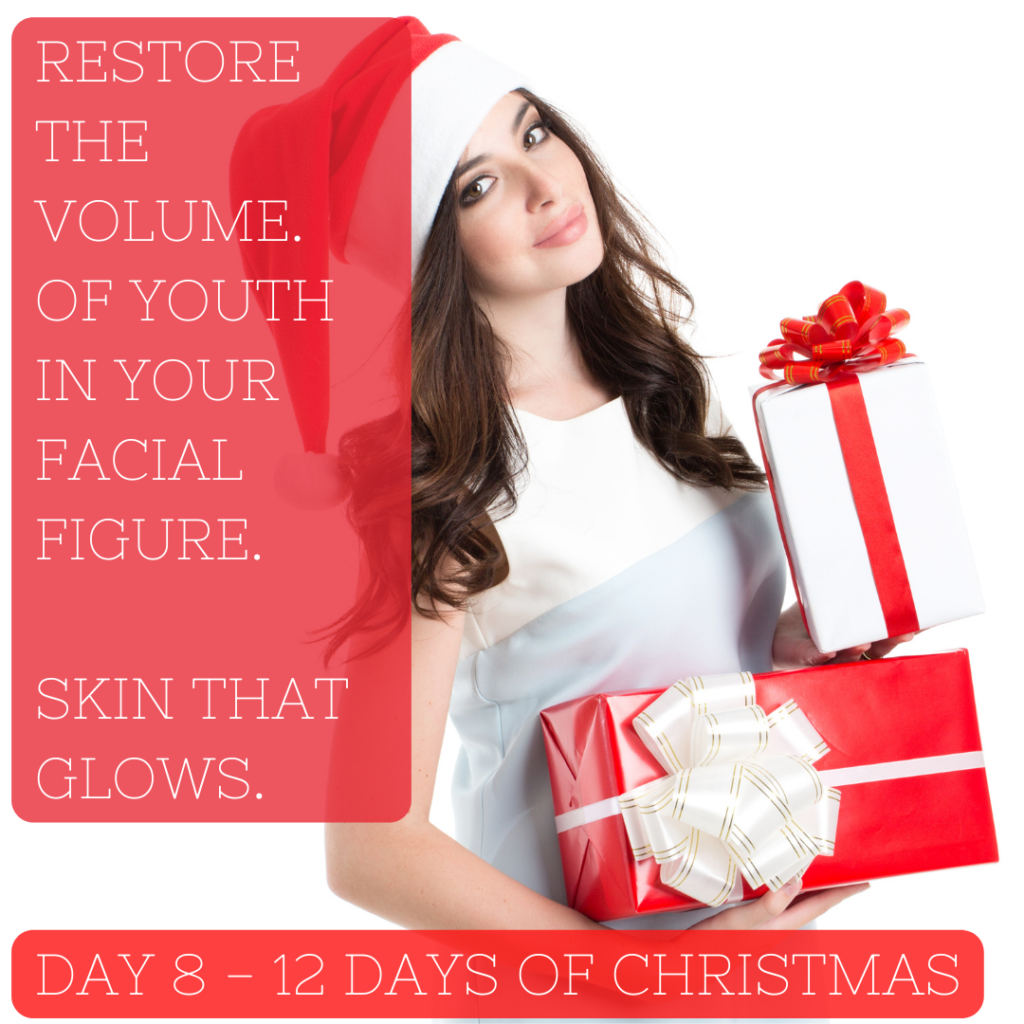 Day 7 – Thursday, December 15
Wrinkles and lines aren't the only signs of aging. Over time, the cheeks flatten, and the skin may begin to sag. This is caused by a natural loss of volume in the cheek area, or what the experts call age-related midface volume loss. While serums and creams work on the skin's surface, dermal fillers add volume to smooth these lines and folds, to help give you the subtle, long-lasting results you want. Restore your "facial figure" during the 12 Days of Christmas:
Juvederm Voluma
Purchase 3 Syringes, Receive 25 units of Botox Free!
Juvederm
First Syringe – $100 Off
Second Syringe – $150 Off
Third Syringe – $200 Off
Holiday Ready "Full Face" – $2900
2 Syringes of Voluma
3 Syringes of Juvederm
Skin Medical Kit FREE ($120 value)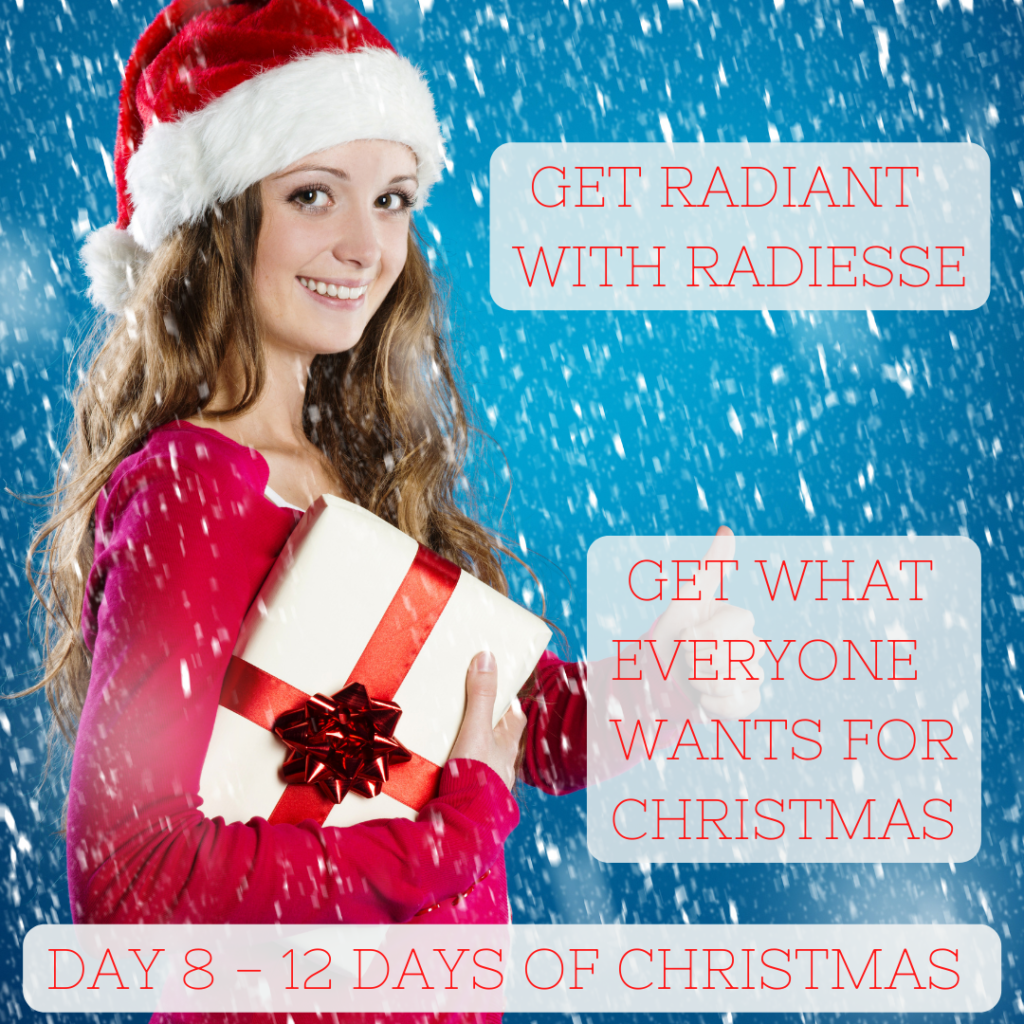 Day 8 – Friday , December 16
Since many patients have had success with a particular "brand" of dermal filler, we carry a variety. RADIESSE® is an FDA-approved dermal filler that encourages your body's natural collagen production process and reduces volume loss. It is yet another tool to keep you looking youthful and radiant.
Purchase 2 Syringes Radiesse Dermal Fillers
and Receive 25 units of Xeomin Neurotoxin Free!
It's the gift everyone wants. We'll even wrap your gift card for you. Call 423.574.3223 and request your gift card!
Purchase $100 Gift Card for $90
Purchase $250 Gift Card for $225
Purchase $500 Gift Card for $450
Purchase $1000 Gift Card for $850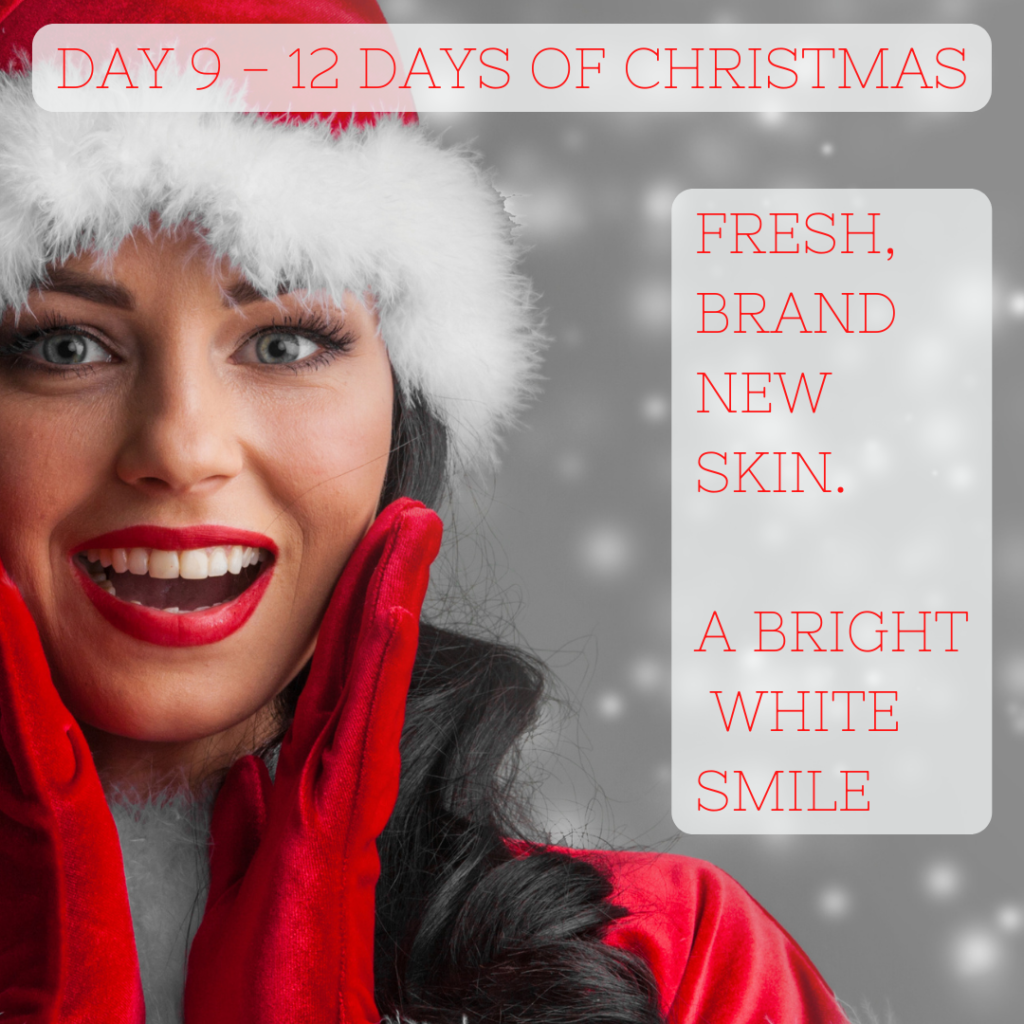 Day 9 – Monday , December 19
Fresh, new skin. You'll have a wonderful glow following a peel. Our skin benefits greatly from a chemical peel — we recommend three peels spaced 4-6 weeks a part for optimum results. Winter is the perfect time for these peels. And…Rhiana has boosted our peels with 20% TCA (trichloroacetic acid) for even better results.
Chemical Peels 3/$700 Including 20% TCA
And would you want to have beautiful skin and yellow teeth? Of course not, so we included teeth whitening on the 12 Days of Christmas!
Pro Teeth Whitening $199
(Includes Home Care Goodies)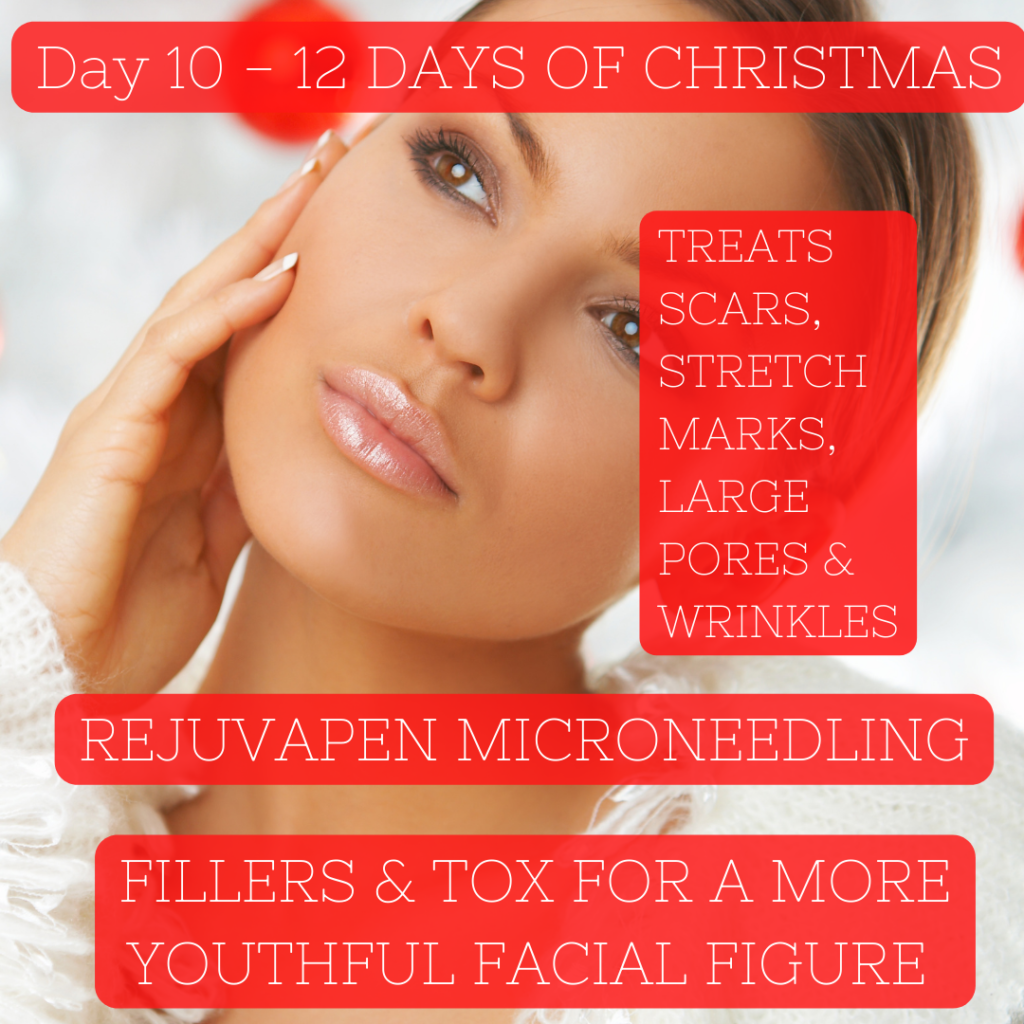 Day 10 – Tuesday , December 20
More than 70% of men and women over 30 are bothered by lines and wrinkles around the eyes and skin texture and/or discoloration, and over 60% are bothered by wrinkles near the cheeks and mouth, lines and wrinkles between the eyebrows, forehead and neck or chest.  Sue Cressel, NP, Owner of About Face Medspa & Wellnes, cannot change time or genetics; however, with her 18+ years of experience, she, along with Leslie Sullins, NP, Aesthetic Injector, will strive to help you be the "best you" you can be.   Natural…more rested…more youthful.     A combination of aesthetic injectables such as Restylane dermal fillers and the neurotoxin, Dysport, will work wonders on facial contouring and even the appearance of your hands.   Complement these treatments with microneedling–an established treatment from our talented licensed aesthetician, Rhiana (Aesthetics by Rhiana), along with our very merry prices, and we think you'll be pleased with the results.    Call 423.574.3223 to learn more about these services  during the 12 Days of Christmas!
Dysport – $3.50 per unit/Minimum 150 units.  Purchase 500 units and be entered into drawing for one syringe of Restylane Kysse (Drawing held December 30, 2022)
Restylane Dermal Fillers (Restylane, Kysse, Silk, Refyne, Defyne, Lyft)
Purchase three syringes of Restylane, get a 4th syringe of Restylane FREE!
Rejuvapen Microneedling – 4 Sessions $999 —Add 4 Sessions of Light Therapy for $100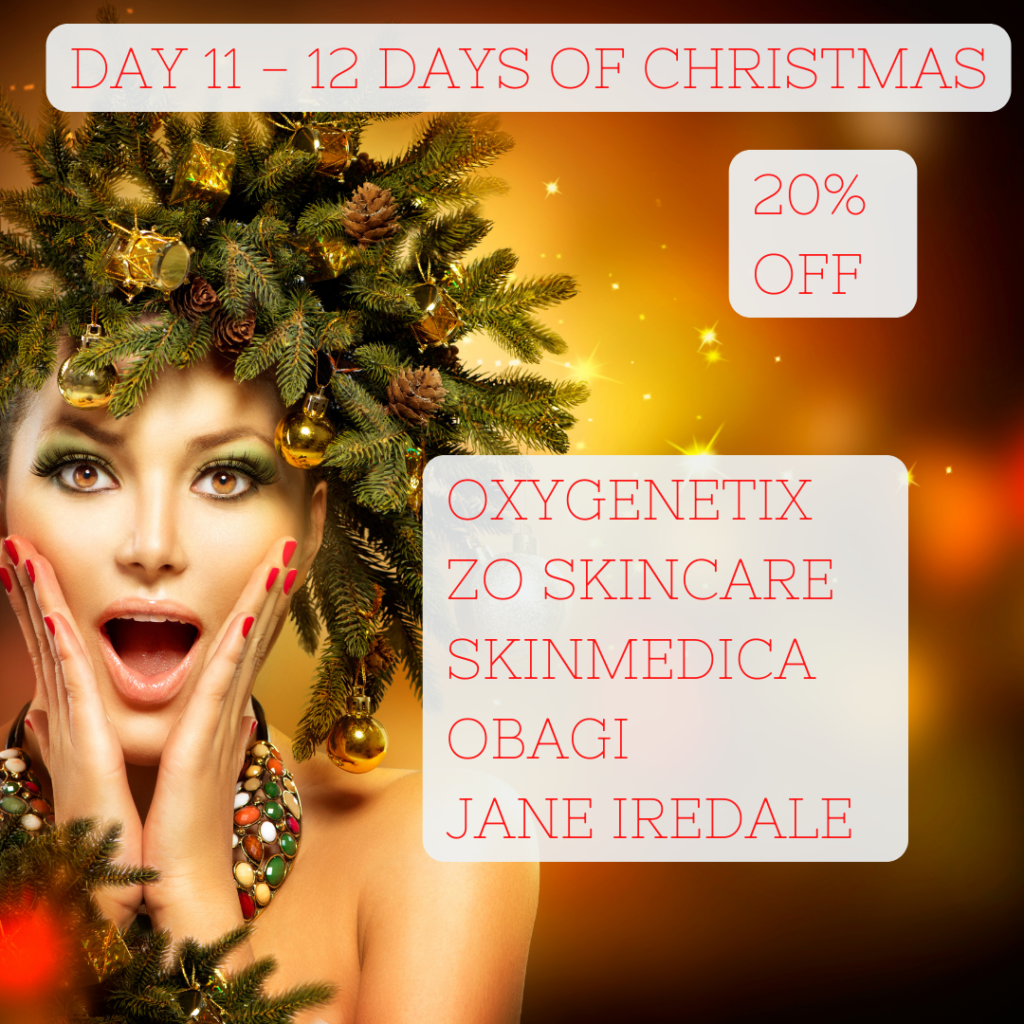 Day 11 – Wednesday, December 21
We are pleased to offer both our Jane Iredale and Oxygenetix makeup as part of our 12 Days of Christmas–and never forget prescriptive skincare–Obagi, ZO and SkinMedica.
Fact: What you do at home with your skin is as important to your appearance and skin health as what you ask us to do in the medspa. Quality makeup and prescriptive skincare are essentials. We know that this is sometimes confusing, and that is why Rhiana (Aesthetics by Rhiana) is always available to answer questions or help you develop your personal skincare protocol customized to your skin type and condition.
Call 423.574.3223 and ask for Rhiana.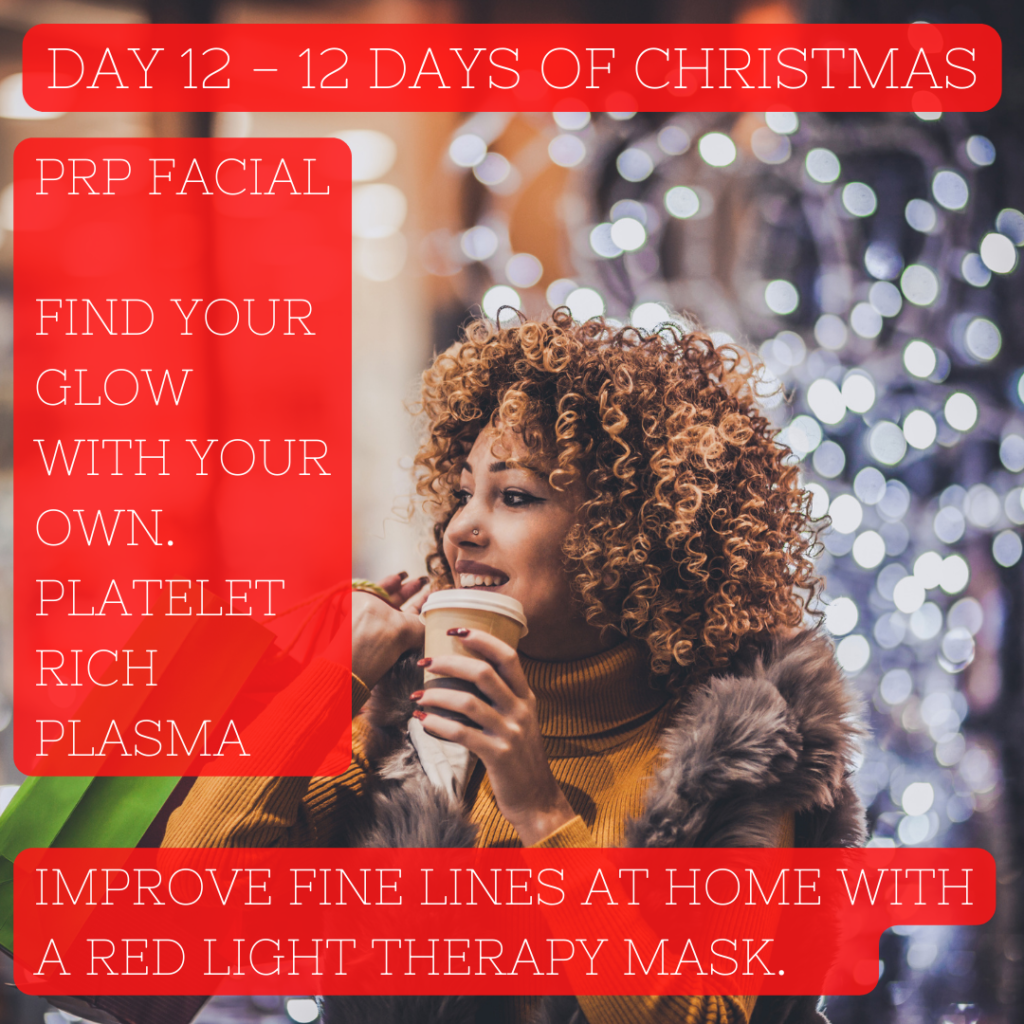 Day 12 – Thursday , December 22
Using your own Platelet Rich Plasma, our PRP facial will set you aside at any holiday event you attend.
PRP Facial $600 each or 4/$1800
(Share with your bestie!)
Red Light Therapy Home Mask – $395
Improves fine lines, wrinkles and skin tones