Before & After Pictures by Sue Cressel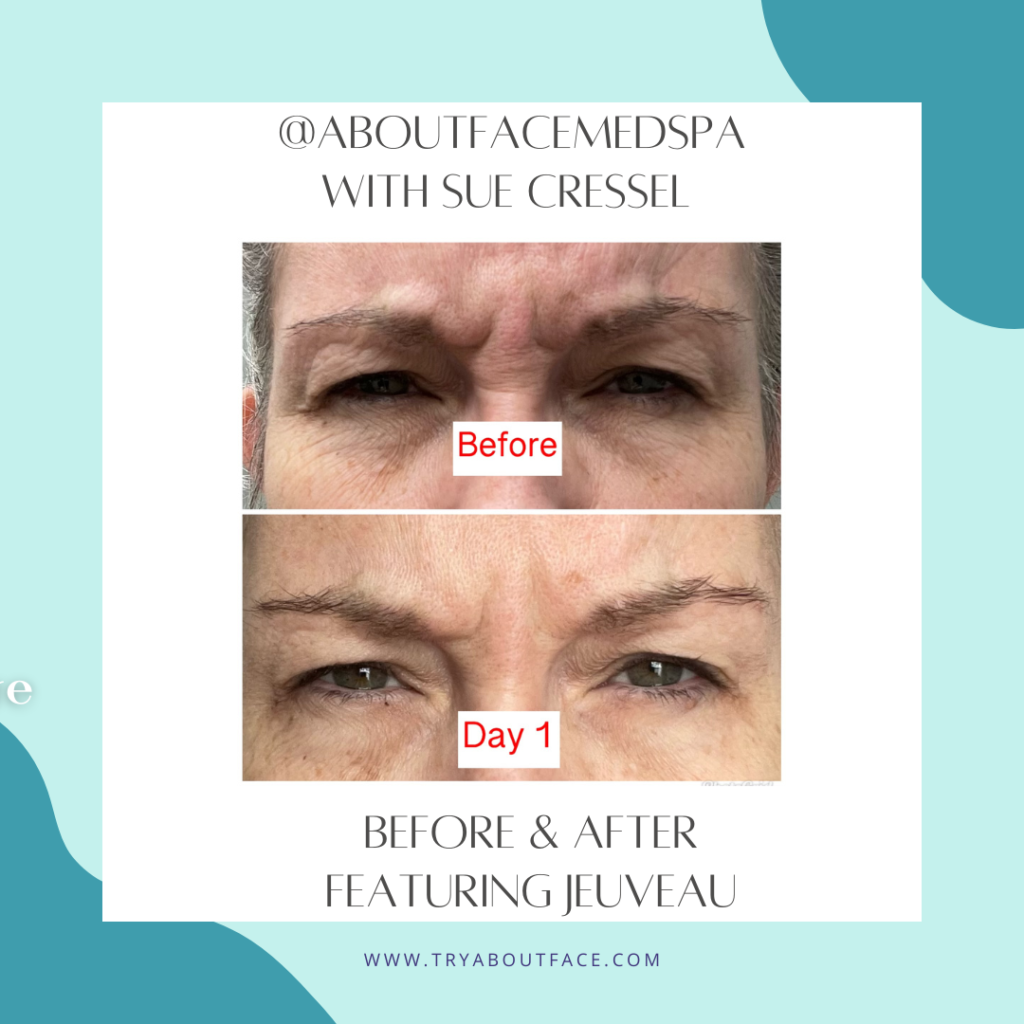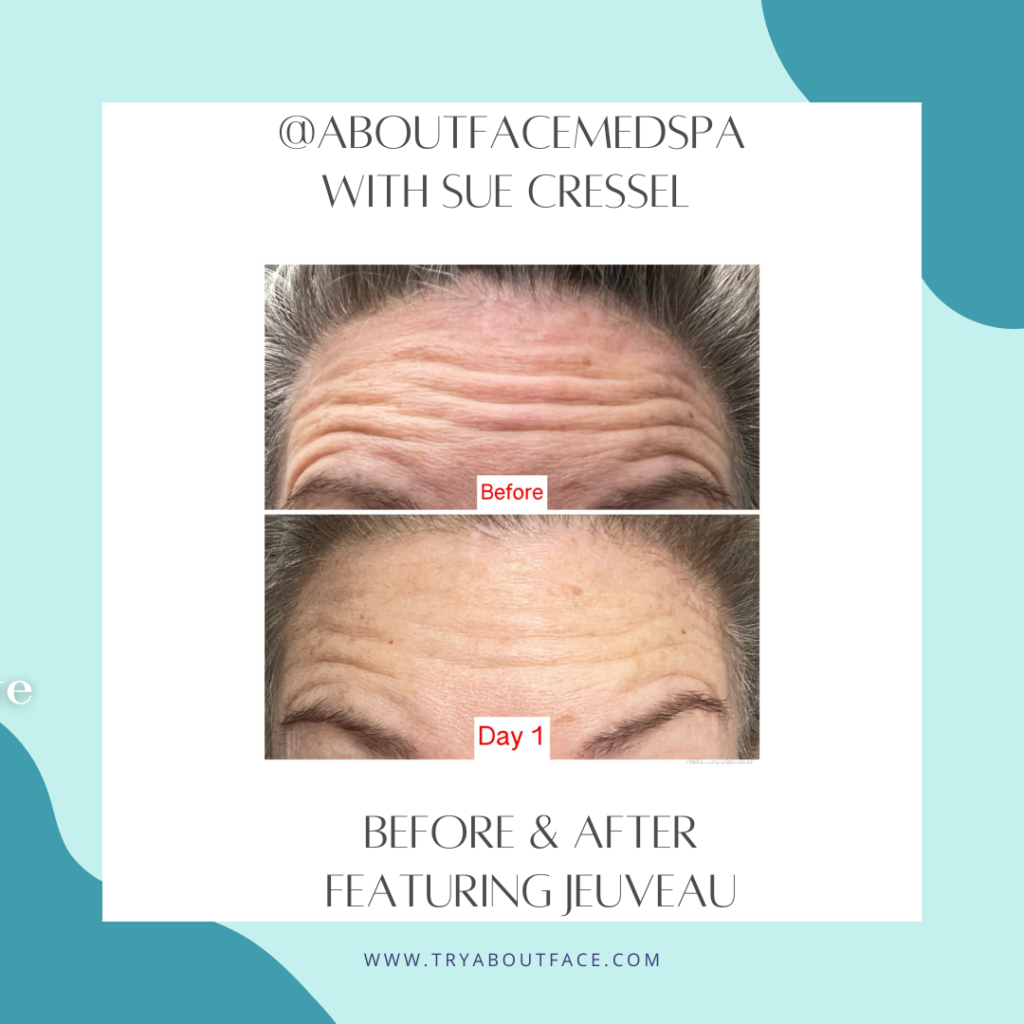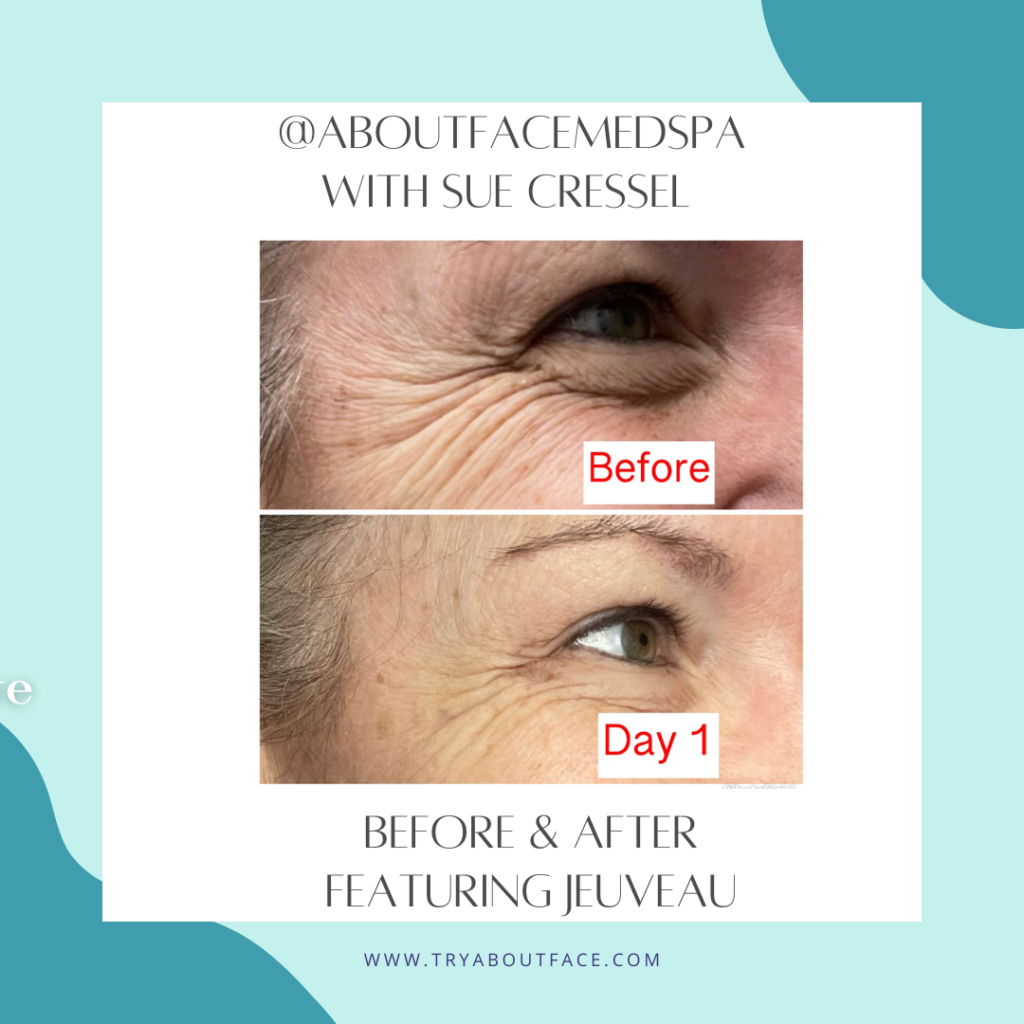 Jeuveau is a new neurotoxin that we are now offering.   What Sue liked on these Before and After photos is the time length between when the Jeuveau was injected and the photo was taken.  This patient responded quickly — in just 24 hours there is noticeable difference.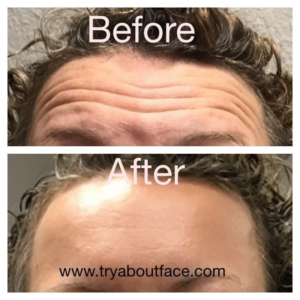 This patient was treated with Botox injections for her glabeller lines — horizontal lines running across from forehead from the ends of the brow area.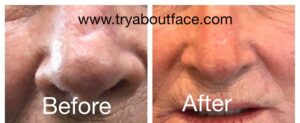 This patient was treated with Bellafill which is a long-lasting dermal filler typically lasting five years.  In the left photo, notice the indentation on the ridge of the nose, and the absence of the indentation in the photo on the right following correction with Bellafill.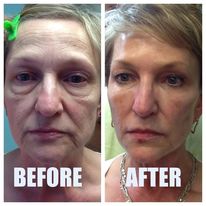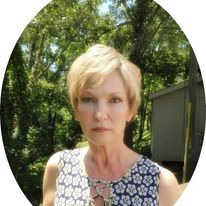 It was very rewarding working with this patient where a combination of dermal fillers  and Botox were used to provide a full-face correction.
This was actually done a few years ago–2018–but it remains a favorite when we are discussing the potential of correction from dermal fillers.   With the right dermal filler and the right aesthetic injector, a great deal of correction can take place.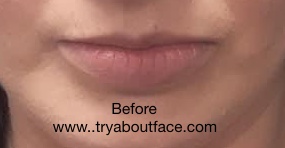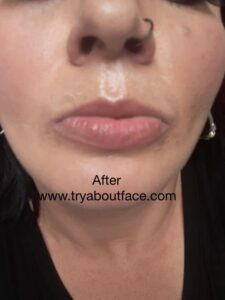 Lip enhancements are a commonly requested procedure at About Face Medspa & Wellness.   Typically, Sue starts with one syringe which provides a noticeable amount of fullness.  After the swelling has subsided, if the patient is not satisfied with the amount of fullness, a second visit is made where adding additional filler will be discussed.
In the pictures to the left, this patient already had beautiful lips but was just seeking additional fullness — especially on her "pout."
We've included a third picture as this is always our goal with a lip enhancement — a satisfied patient with beautiful lips.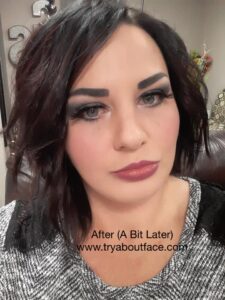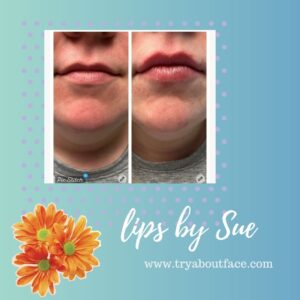 This patient had pretty lips but she wanted a little more fullness.   Sue "perfected" her pout knowing exactly when to say when.   Lips should always look full, but natural.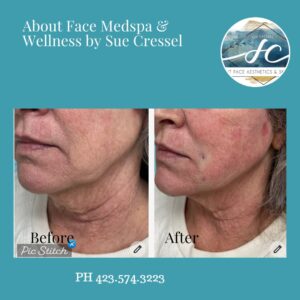 Sue Cressel is one of the few Aesthetic Injectors in the Tri-Cities performing the Silhouette lnstaLift®   This advanced procedure provides an immediate lift to the cheeks and jawline — this is called facial redefining.  Facial redefining allows patients to reclaim the lift and eliminate the  "droop" that occurs with time.  For the six months following, most patients see continued improvement as their own collagen binds and continues to lift.
This complex procedure requires the skill of a Master Aesthetician such as Sue Cressel. With 18 years of experience, Sue has the expertise to ensure her patients get the most benefit from the procedures she provides.
This was a sweet lip enhancement.  What Sue strives to do is to never "over do" lips, and this is a good example of the perfect amount of dermal filler so that the lip has a perfectly plump pout!