While we offer the convenience of shopping from our online stores, we understand that navigating a skincare product line can be confusing.  Because of this, we always want to be a resource as you make your purchase decisions.
Likewise,  we understand that these skincare products are an investment.   While skincare is  an investment we believe in;  everyone has a budget; and we are mindful of that.     You are encouraged to always reach out to us if you are having difficulty deciding what to purchase.   Neither Sue nor Rhiana want you to purchase items you do not need and will not use.   Call if you have questions.  We always like hearing from you.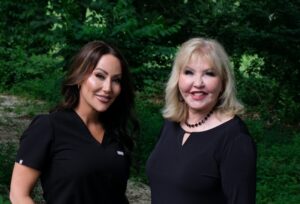 Shopping from home can be the best way to ensure we never run out of those all-important skincare products.    Seriously, forget the milk and bread–lets make sure we have our Vitamin C Serum!   We learned this during the pandemic — sometimes shopping from home is the ONLY WAY to shop!   Whatever the reason, we are pleased to offer this option.  If you are confused about what you need, please don't hesitate to call and ask.   Our licensed esthetician, Rhiana DeGennaro, is only a phone call a way.