Welcome to About Face
Medspa & Wellness by Sue Cressel, NP, Master Injector
Call 423.574.3223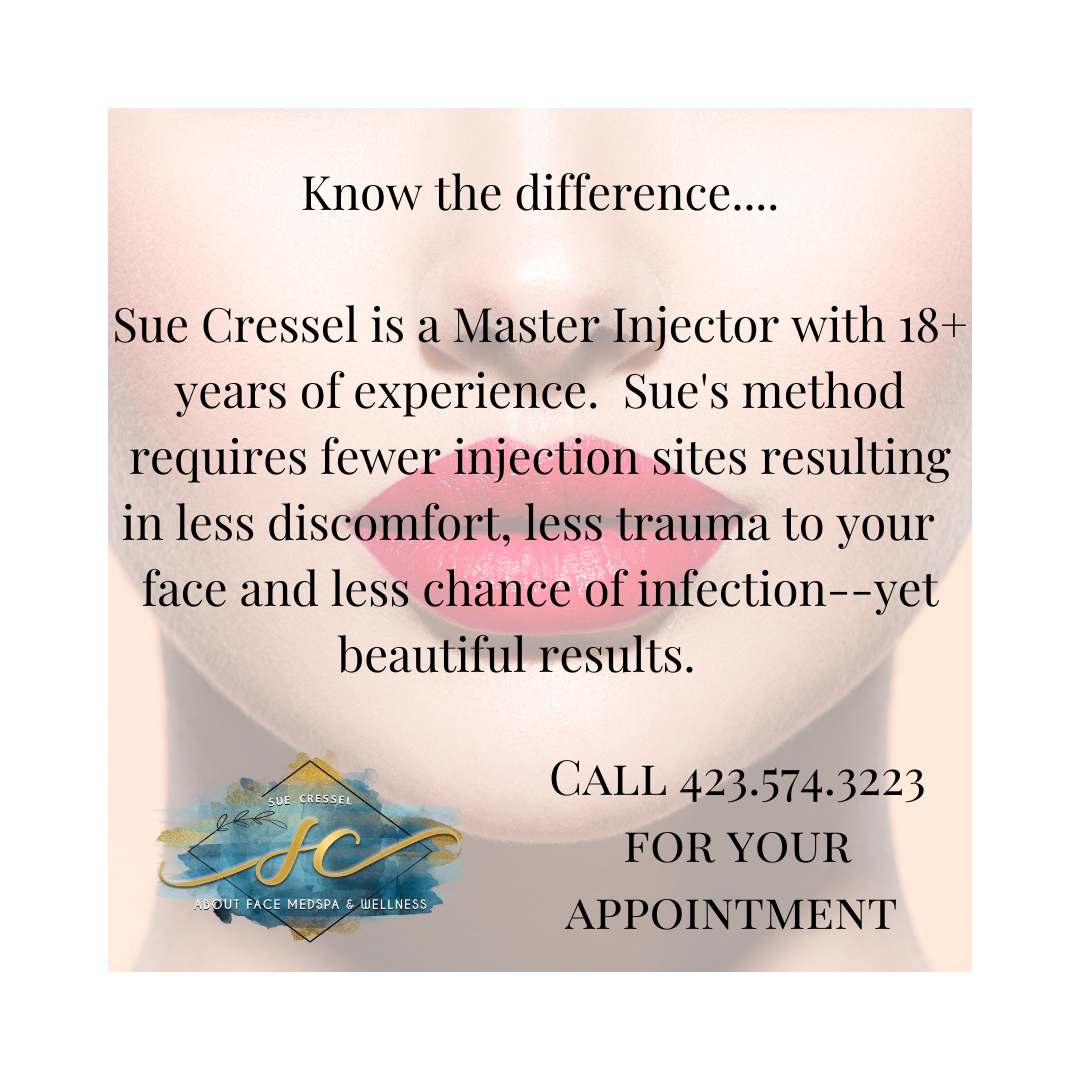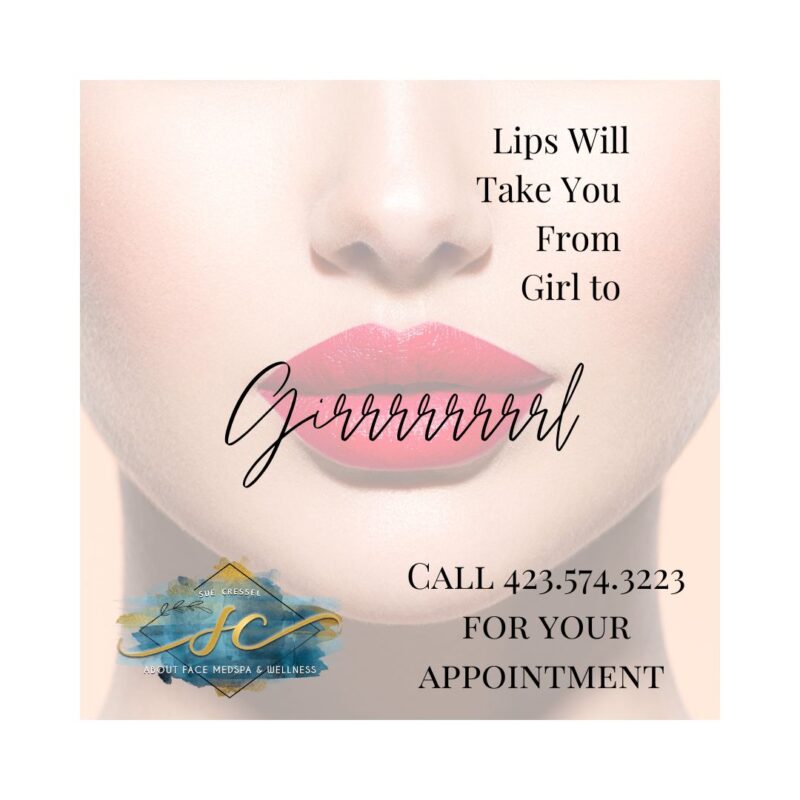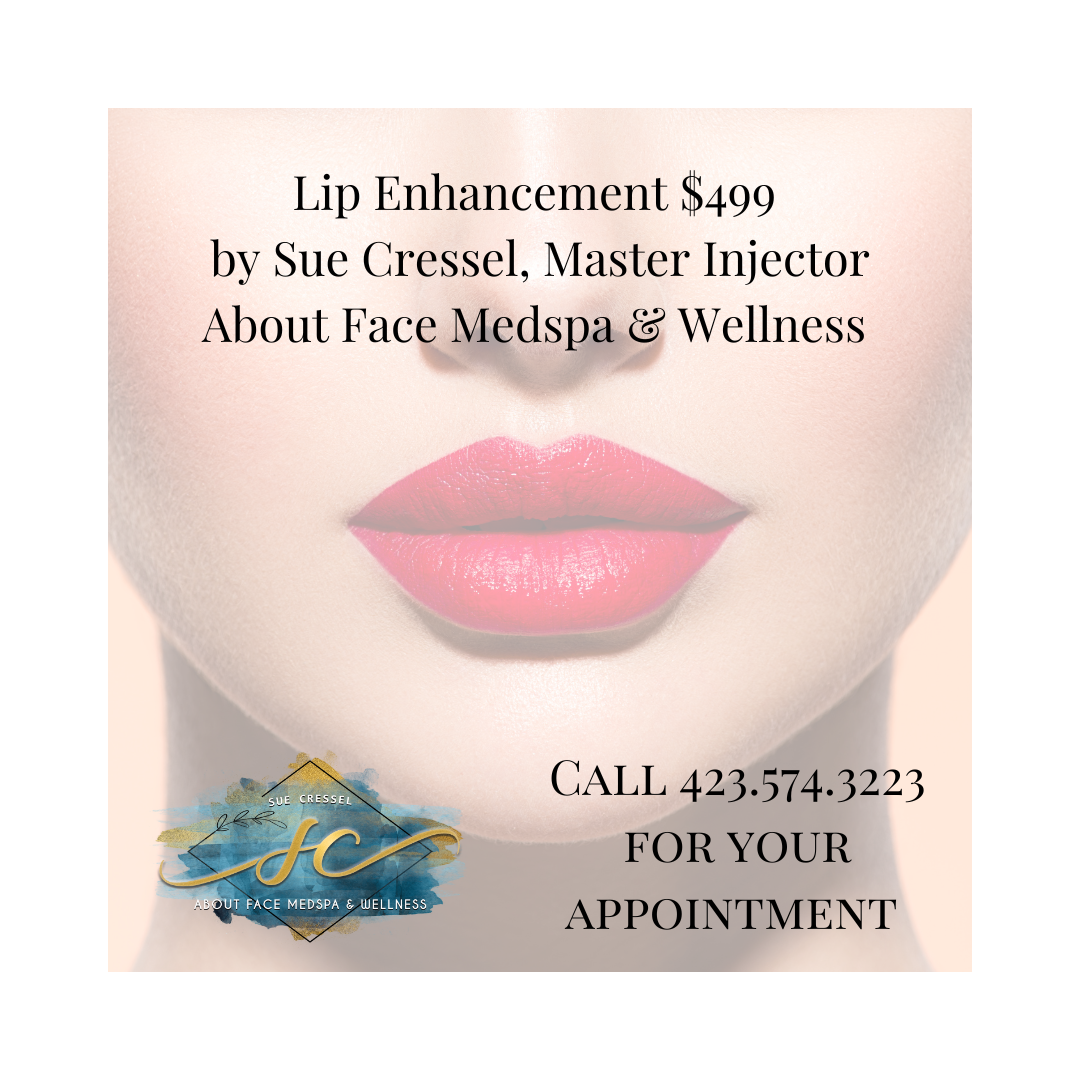 About Face Medspa & Wellness' features Master Injector, Sue Cressel, NP and Owner.  Sue's experience allows her to specialize in advanced facial refiguring using a combination of dermal fillers, Silhouette Instalift threads, and neurotoxins.    Whether you are seeking a simple "Botox treatment" or more advanced services, experience is the best indicator of your getting your desired results.   Call About Face Medspa & Wellness at 423.574.3223 to ensure you get those results.  
Other medspa services available include PRP therapies, IPL and plasma pen therapies, microneedling, teeth whitening, red light therapy, chemical peels, facial treatments and prescription skincare including ZO, Obagi and SkinMedica.  
We also offer medically-supervised weight loss featuring Phentermine tablet medications and Semaglutide weight loss injections during convenient hours.   
Other services in our Bristol location include massage, permanent makeup and a salon.
Look your Best!  Feel Your Best!