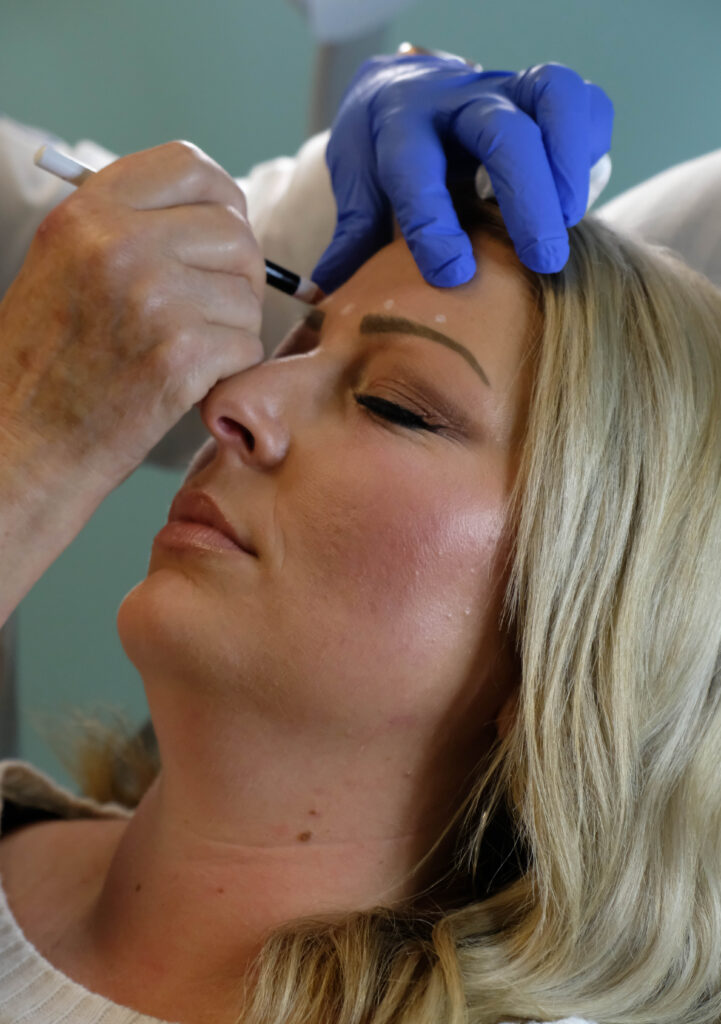 Aesthetic injectables such as Botox (a neurotoxin), Juvederm (a dermal filler), Bellafill (long-lasting dermal filler) Kybella or PRP therapies  are some of the best tools in anti-aging treatments.   The facial aging process varies from person to person.  The main causes are changes in bone density, loss or displacement of fat and the break down of collagen and elastin.
With over 18 years of aesthetic experience, Sue Cressel, NP, owner of About Face Medspa & Wellness is the most experienced aesthetic injector in our region.  Sue is a Master Aesthetic Injector and  is always seeking out new treatments for her patients.   At present, About Face Medspa & Wellness is one of the few medspas offering two of the newer injectables on the market — Revanesse® dermal fillers and Jeuveau® neurotoxin.   Another recent aesthetic injectable we've added to our service menu for anti-aging is the Silhouette Instalift®.   This FDA-approved, non-surgical, in-office procedure is a  micro-lift treatment especially effective on the  loose skin around the mouth and jawline with almost immediate results.
While Sue continues to provide typical neurotoxin and dermal filler treatments, much of her time is spent on advanced procedures such as facial refiguring and profile balancing — treating the whole face vs. just specific areas.
Taking a preventative approach that includes minimally invasive facial aesthetic injectable cosmetic treatments  is a way to lessen the signs of aging and avoid or delay surgery.  Aesthetic injectables are a great way to improve the signs of aging and/or enhance your natural features.
Be sure and visit our Before & After page! 
I had a "full face" restoration done by Sue Cressel at About Face.  Sue's one-on-one attention and professionalism made me so comfortable.  When I walked out, I was exhilarated with her work.  I experienced no bruises and less sticks (needle injection sites) than any place I've ever been.  I also left with new confidence and a new friend.  Love you Sue!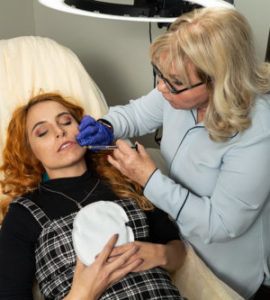 Why About Face Medspa & Wellness by Sue Cressel?
Sue Cressel, NP, and Owner of About Face Aesthetics & Skincare, LLC has 18 years of injecting experience. Highly skilled, Sue listens to her clients to fully understand their needs and lifestyle and determines the best way to treat the signs of aging (facial lines and volume loss). Usually this will be with a combination of injectable solutions such as Botox Cosmetic®, Xeomin®, Dysport®, thread lifts and a family of dermal fillers.
Today's injectable menu offers a wide array of same-day procedures to not only address the wrinkles themselves but also to either relax the muscles that cause expression lines or to fill, sculpt and contour features.  By adding volume, we can soften lines, folds and wrinkles as well as add volume to the lips.