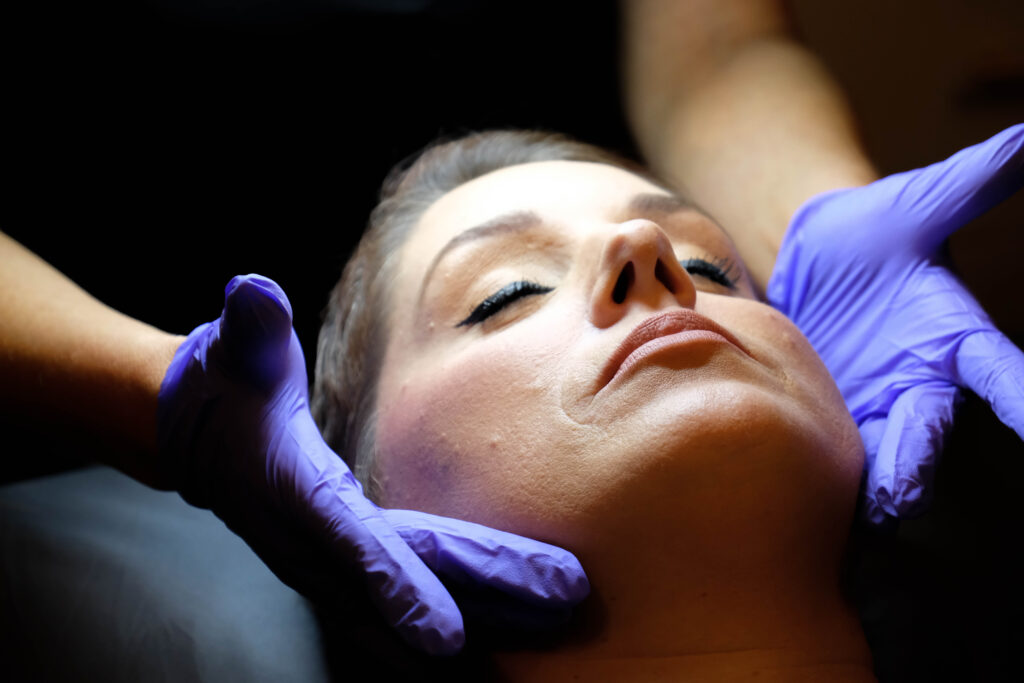 Your visit to our licensed medical aesthetician, Rhiana DeGennaro,  is much more than going for a quick facial.
Rhiana DeGennaro understands that skincare needs fluctuate for the same person at different stages of life.  There is no cookie-cutter approach.    When a patient visits seeking a chemical peel, microneedling, plasma pen treatment, etc.,  their existing conditions –oiliness, dryness, complexion and sensitivity–will be careful examined.   All of these details are necessary when deciding upon a personalized treatment to provide optimum results.
We value you as our patient.   You  are unique.   Likewise, your treatment will be unique.    Please review Rhiana's services in the menu below.
Be sure and visit our Before & After Page! 
I recently had the Perfect Dermal Peel.  I absolutely LOVE it!  Very simple process with wonderful results. 
Why Aesthetics by Rhiana?
R
hiana DeGennaro
is a board certified aesthetician, specializing in medical aesthetics.   Rhiana is a native of Bristol, Tennessee.  Although she has also lived in Charleston, South Carolina and Indianapolis, Indiana, Bristol has always been  "home."   She attended Northeast State College in Blountville and Honors Beauty in Indianapolis, Indiana.  Rhiana as 12+  years of experience in the field of aesthetics with over 10 years focusing in medical aesthetics.Rhiana has a passion for helping people look and feel their best and looks forward to bringing patients in the Tri-Cities and surrounding region the very best, cutting-edge medical aesthetic treatments.
Follow Rhiana at "Aesthetics by Rhiana" on Facebook and Instagram.