About Face Aesthetics & Skincare, LLC, Owned by Sue Cressel, NP
With 15 years of aesthetic injecting experience, Sue Cressel, NP, is the most experienced aesthetic injector in Northeast Tennessee and Southwest Virginia.   By building a close relationship with clients, Sue takes the time to listen and understand her clients' lifestyles and needs.
Sue has the competency and experience to help you look your best!
Sue Cressel has a Master's in Nursing from East Tennessee State University and is a Family Nurse Practitioner.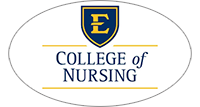 Prior to working as an aesthetics injector and owning her own business, she provided primary care at the Mendota Medical Clinic in Mendota, Virginia. She attends numerous aesthetic and continuing education workshops annually to ensure her clients receive the most up-to-date treatments.